The GxOverScan tool allows switching of the camera from default state (returns image pixels only) to state in which camera returns also over-scan regions. It is located in the folder '\Tools\GxOverScan\GxOverScan.exe' on the accompanying Flash Drive.
This tool can be also downloaded from the download section of the Moravian Instruments web site.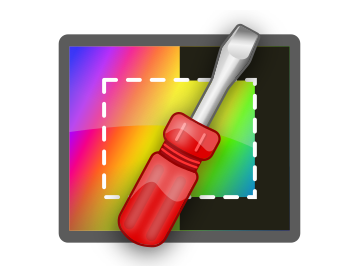 Please note the GxOverScan utility needs administrative permissions to run. Windows indicates it by displaying of the small shield on the bottom-right corner of the program icon and users are prompted to allow it to run with administrative rights upon launch.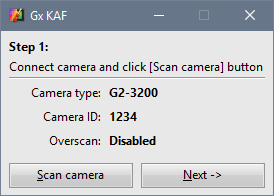 When the tool is run, it checks whether some camera is connected. If yes, it connects to it and shows its ID. If not, user have to connect camera and click "Scan camera" button.
Always run this utility with one Gx camera connected only. If multiple cameras are connected, the utility may fail.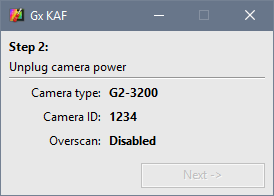 Then it is necessary to un-plug and plug again the camera.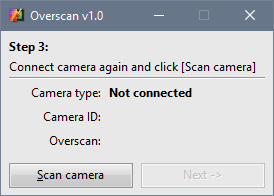 When camera is again plugged, click the "Scan camera" button.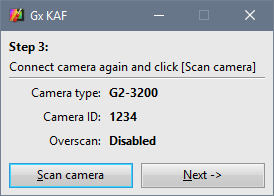 Note the tool shows the information whether the over-scan region read is enabled or disabled.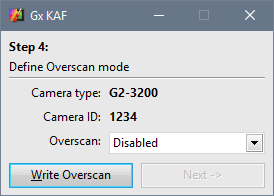 Information text is replaced with combo-box, allowing to change current status.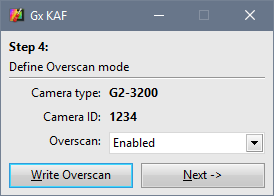 Choose the desired value and click the "Write Overscan" button.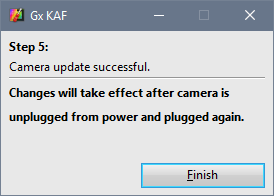 Please note changes in the camera permanent memory will be applied only after the camera is powered off and on again.