Every photon counts...

Welcome to the Moravian Instruments web site devoted to cameras for low light imaging in astronomy and microscopy.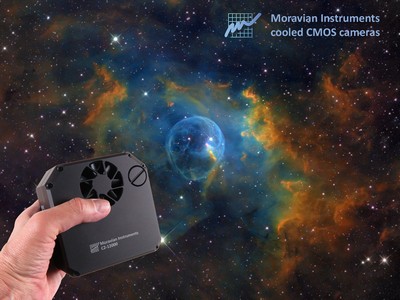 New C2 series of cooled CMOS astronomical cameras available
More details are available here.
Image on the background: NGC7635 "Bubble nebula" narrow-band image
by Martin Myslivec, acquired with C2-12000 camera on 30cm Newtonian telescope.