The M20 nebula in the constellation Sagittarius captured in red, green and blue filters and composed into real-color image. Total exposure time is 10 hours.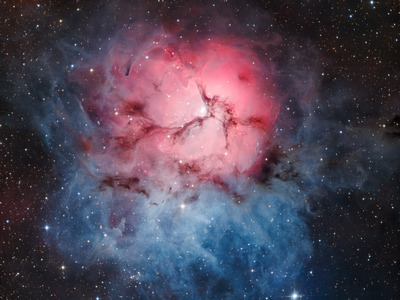 What's more, the CielAustral group (J. C. Canonne, N. Outters, P. Bernhard, D. Chaplain, L. Bourgon), as usual, acquired also narrow-band images in Hα, OIII and SII spectral lines in addition to natural-color data. Total exposure time through narrow-band filters exceeded 70 hours. The image below shows the M20 in somewhat unusual combination of real color data with narrow-band images.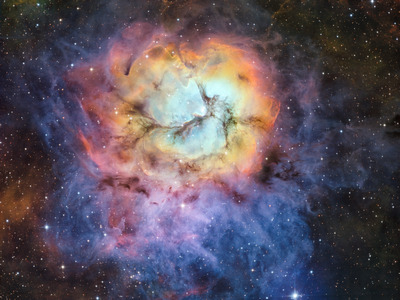 The images were captured with C4-16000 CMOS camera on the PlaneWave CDK610 telescope.