Every photon counts...

Welcome to the Moravian Instruments web site devoted to cameras for low light imaging in astronomy and microscopy.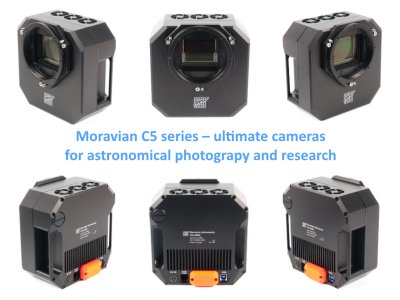 New CMOS cameras C5A-100M and C5A-150M.
Ultra large back-illuminated sensors, high quantum efficiency, very low noise,
16 bit digitization, fast download, great dynamic range, perfect linearity,
efficient cooling, mechanical shutter, wide set of accessories, rich software support, ...